Alpine Sun Catchers
By Pierangelo Tosi * From the Italian Alps
Alpine Sun Catchers reminds us of the beauty of nature! It's like having pure Alpine sunlight shining through it while presenting us with the magic of nature! The Alpine Pinwheel Sun Catcher reminds us if the importance of wind power to protect the beauty of our planet. It is hand made on commission.
Photo by Pierangelo Tosi
Alpine Pinwheel Sun Catcher 35 Euro
Each and every SUN CATCHER is crafted and designed by Pierangelo in Italy's Piedmont, a region renowned for quality craftsmanship. If you would like to order an Alpine Sun Catcher, please specify which color combination you prefer and whether you would like stars or snowflakes. The Star and the Snowflake are beloved Alpine symbols of beauty and simplicity throughout the year. Star and Snowflake Alpine Sun Catchers!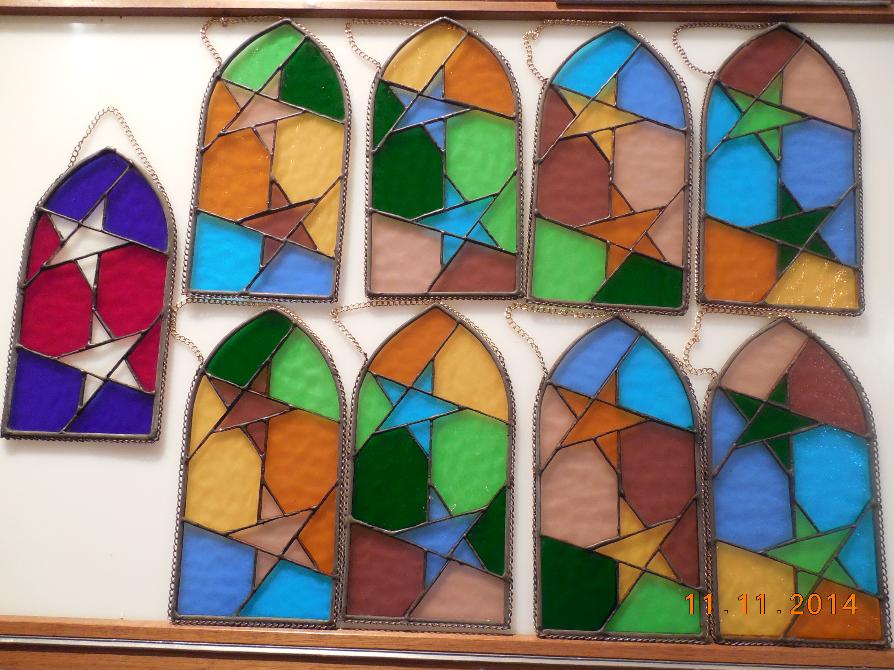 Below, we see Alpine Sun Catchers with a front light shining upon them. They have been made with cathedral glass so the colors do not change much when one compares front light with back light.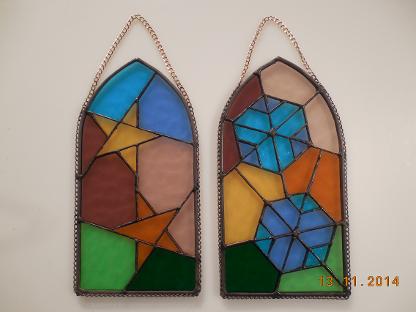 Below, we see Alpine Sun Catchers with back light. These ornaments are crafted in northern Italy with great love for the art of stained glass. They make perfect gifts on any occasion throughout the year.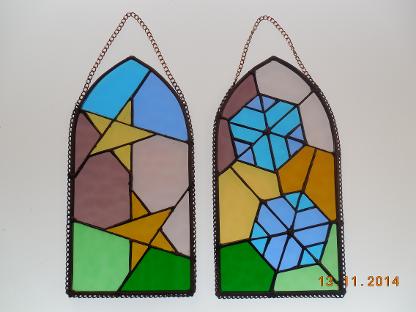 This is a photo of the Alpine Pinwheel Sun Catcher designed and built by Pierangelo Tosi. In this photo the light hits it from the front.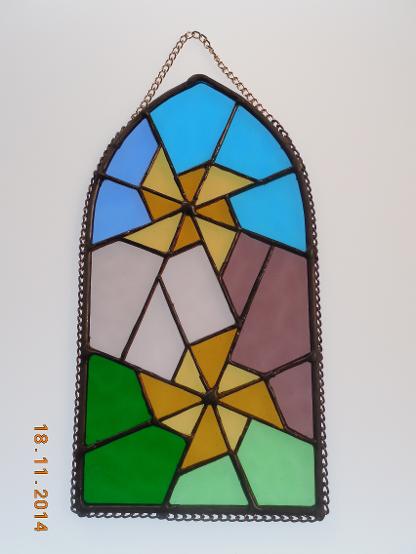 Here we can see Pierangelo Tosi's Sun Catcher with the light hitting from behind. This is the Alpine Pinwheel Sun Catcher seen in the photo above.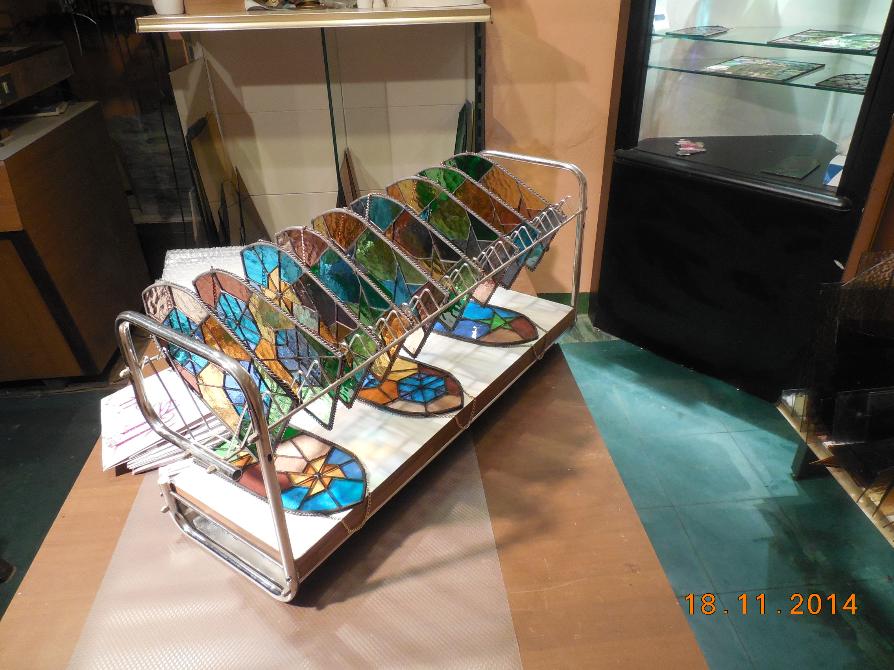 Beautiful, custom-made Alpine Sun Catchers are stored in a rack where they are ready to be expedited to their new homes! A little Alpine Sunlight goes a long way to bring new smiles! For more information, write: laurasweeneywrites@gmail.com

Glass Art Enjoying Literature